Welcome to the Bobby Fischer Center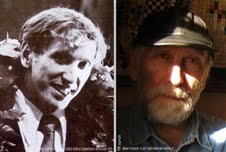 The Bobby Fischer Center houses memorabilia of the world chess champion Robert James Fischer. The Center also serves as a club house for Skákfélag Selfoss and others that want to play chess, offers chess classes, and hosts chess tournaments. In addition, the Center has a small chess library for those who want to learn more about chess and offers lectures about the chess game and other related matters.
At the Bobby Fischer Center there are items related to Bobby Fischer on display. They are mainly from his stay in Iceland, i.e. when he became the world champion in Reykjavík 1972 and his last years after he became an Icelandic citizen.
A few hundred meters away from the Center, the grave of Bobby Fischer is located at the Laugardælir cemetery.